From train to tour!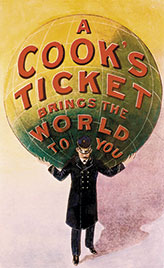 Thomas Cook organised his first trip in July of 1841, a rail journey that carried roughly 500 passengers a distance of 20 kilometres and back for the price of one shilling. He started out arranging short train trips for people attending meetings, temperance societies and Sunday schools. He was religious and his mission was philanthropic at first.  His excursions became more ambitious, and he was taken on to help transport workers from Yorkshire and the Midlands travelling to London to visit the Great Exhibition of 1851.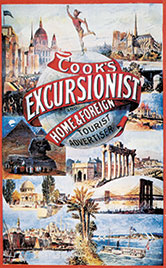 In 1855 he took his first groups overseas, personally conducting two parties from Harwich to Antwerp, then on to Brussels, Cologne, Heidelberg, Strasbourg and, finally, to Paris for the International Exhibition.
Later he ventured to North America and Egypt and then, in 1872, he led his first world tour covering more than 25,000 miles. Even then you could have called him "Europe's ambassador" for creating inclusive tour packages and catering towards those seeking travel all over the world.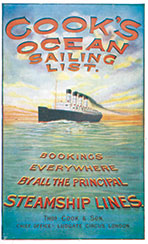 Since then Thomas Cook Tours have introduced countless holidaymakers to the pleasure of travel, and are synonymous not only with the best destinations and highest service levels, but also with exceptional value for money. We remain true to our heritage.