Wonders of the world, endless wildlife, and ancient cultures, this is Africa. In the distance, an elephant emerges from a stand of trees, backlit by the setting sun. Grab your camera for your wild Africa adventure, as this is a moment you will want to carry with you forever. From encounters with the "Big 5" amid an unspoiled wilderness to the dynamic blend of cultures to the Pyramids of Egypt, Africa tours never fail to amaze.
Explore all the places we go in Africa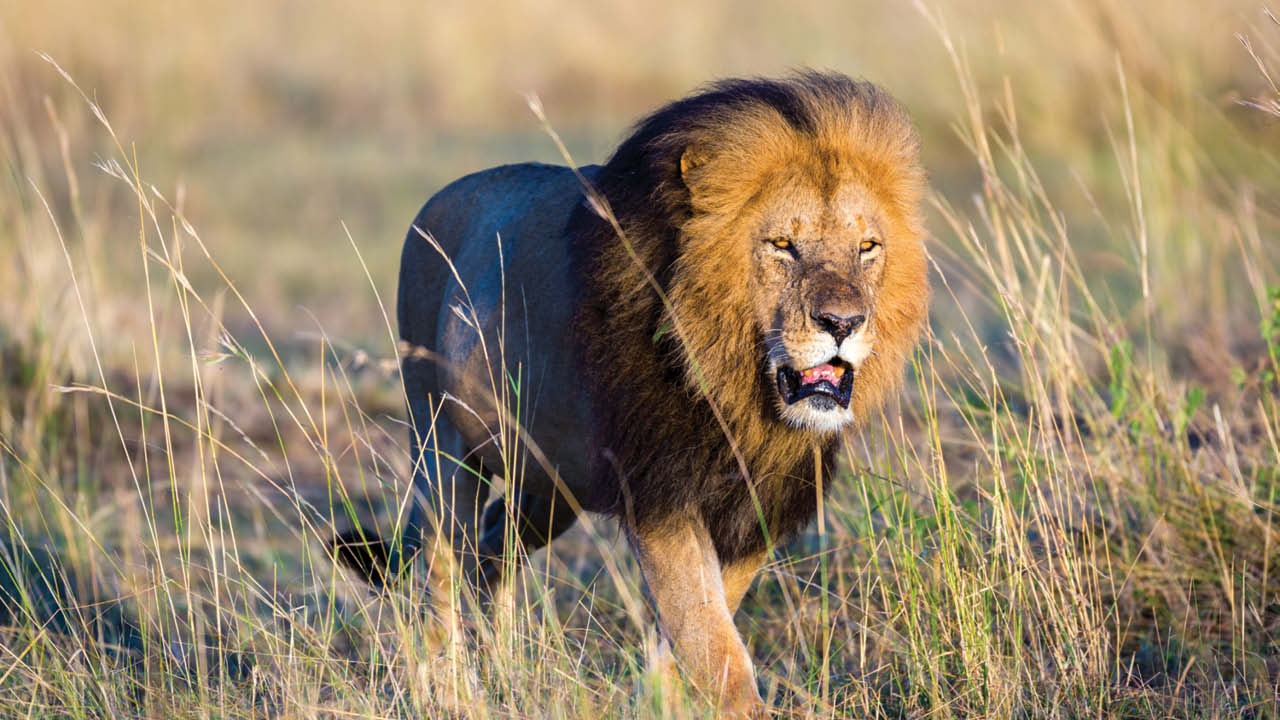 'The Big 5':
A trip to Africa is not complete without experiencing a wildlife safari. Safaris allow you to get up close to the wild animals where they live and feed. You will be going on the search for the illusive 'Big Five' game: the African lion, leopard, rhino, elephant and the Cape buffalo. They are nicknamed the 'big five' because they are the most difficult animals to catch. On safari you will not only witness a wide variety of wildlife in their natural habitat, but you will also be surrounded by beautiful scenery and stunning landscapes as well.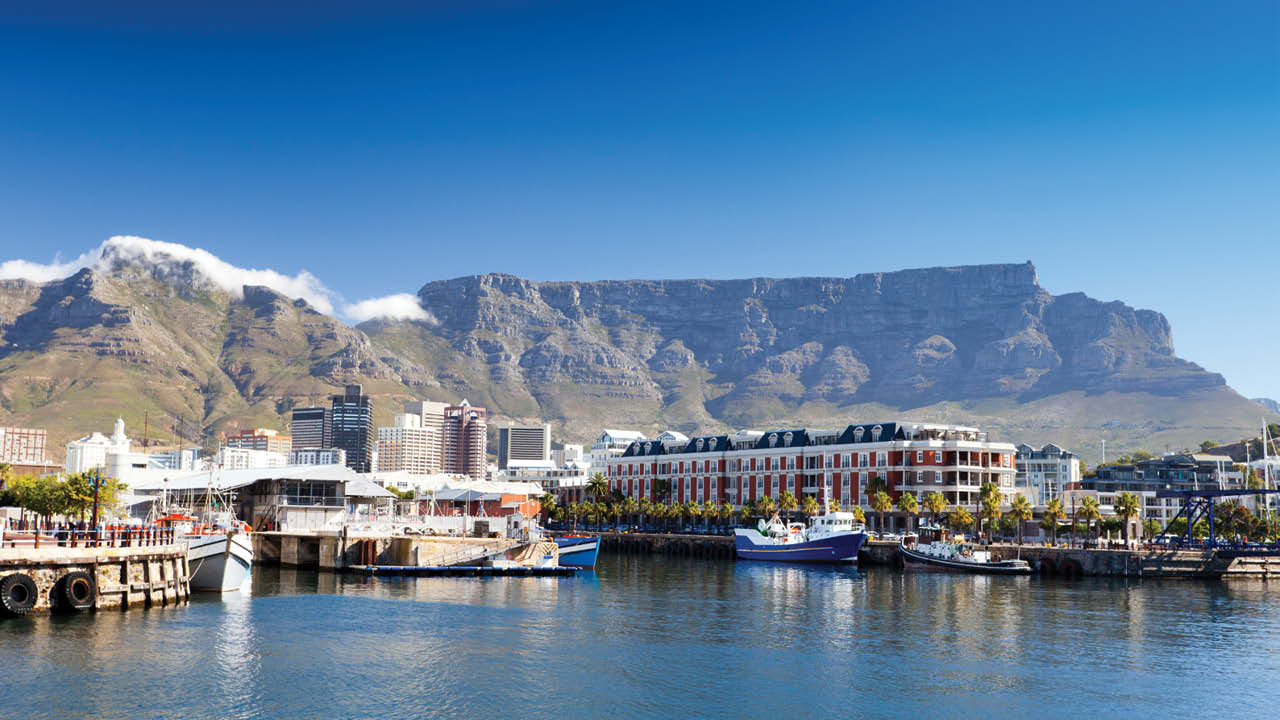 Cosmopolitan Cities:
The continent is home to many great port cities that sit along the shores of the stunning seas and thriving economic centres of business that boast rich histories reaching back thousands of years. From Cape Town and Johannesburg, the most populous and dynamic cities in South Africa, to Casablanca and Fes in Morocco, where contemporary art and culture scenes thrive along ancient traditions.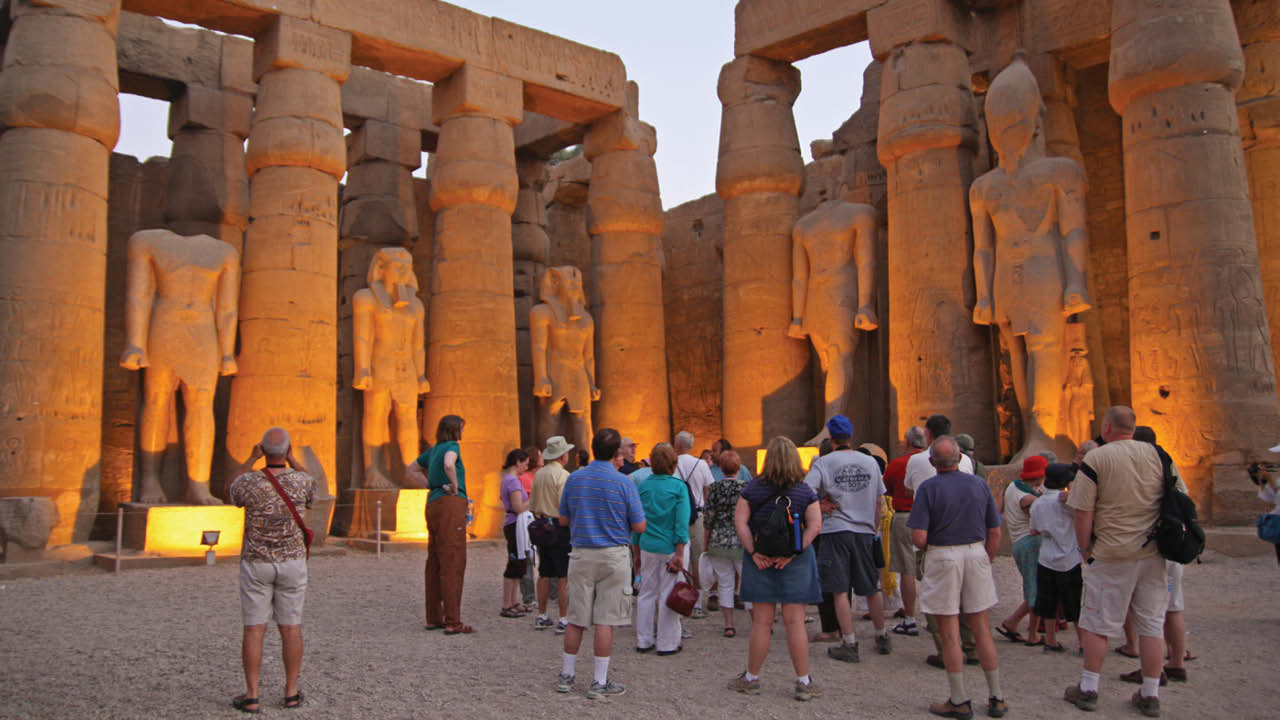 Luxor, Egypt:
Luxor is often referred to as the world's greatest open-air museum. Travellers have visited this city, parted by the Nile River, for centuries. Even the Greeks and Romans would journey to see the treasures that lie here. Its immense number of monuments is incredible. There's the famous Valley of the Kings, which boasts 63 royal tombs, one even more elabourate than the next…and Karnak, a vast complex of temples and gigantic statues including the Temple of Amun, known to be the largest religious building ever constructed. Luxor will bring you back to ancient times while you are awed by the wealth of its leaders and the skill of its people.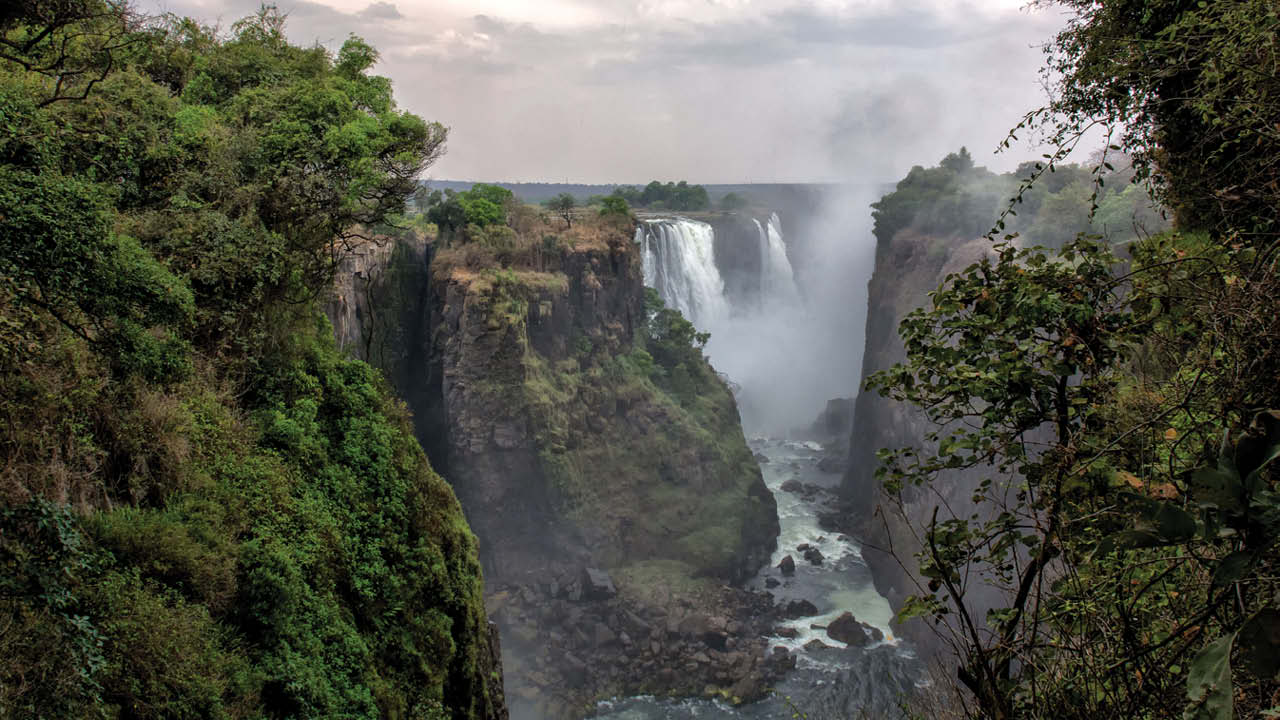 Victoria Falls:
This powerful cascade is spectacular. At one mile wide and 360 feet high, it is the largest waterfall in the world and one of the Seven Natural Wonders of the World. Located on the border of Zambia and Zimbabwe in southern Africa, the Falls lie along the Zambezi River. Game-viewers, bird-watchers, thrill-seekers and fishermen flock here to explore the Falls and surrounding pristine wilderness protected by the Zambezi National Park.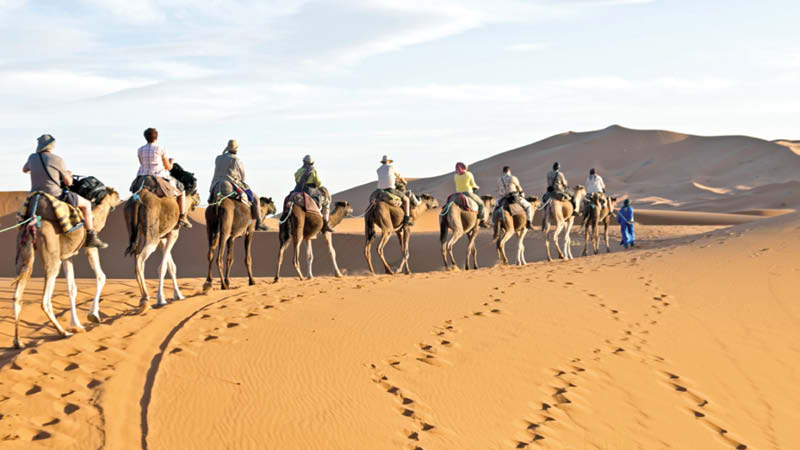 Sleep in the Sahara Desert:
Covering over 3 million square miles of northern Africa, the Sahara is said to encompass a staggering 10% of the African continent. Scientists believe that the Sahara Desert has been inhabited since 6000 B.C. The Egyptians, Phoenicians, Greeks and Europeans are just some of its former residents. Today, the population is around 4 million and consists mainly of nomads who move from place to place as a result of the harsh conditions. Over time, the wind, heat and dry weather has created a tapestry of stunning landscapes that include sand dunes, sand seas (called ergs), barren stone plateaus, gravel plains and salt flats.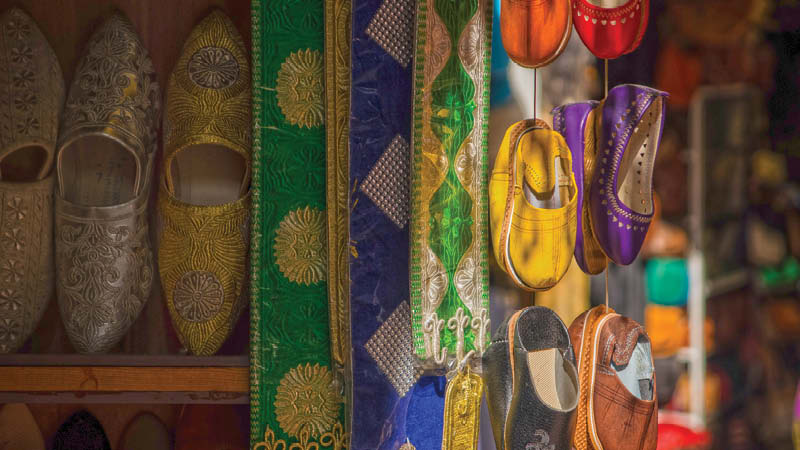 Explore the Markets:
Souks or local markets immerse you in the culture of the people. No matter where you are, you will find busy aisles lined with vendors selling many types of products – rugs, jewellery, metals, wood and pottery, clothing, leather goods and fresh food.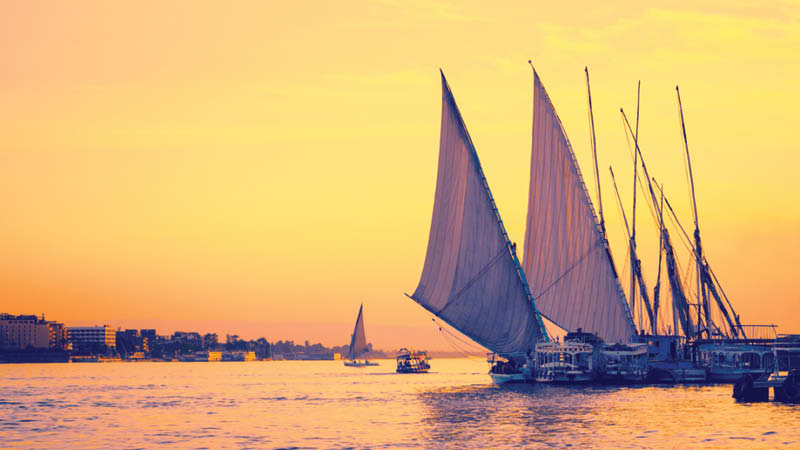 Cruise the Nile River:
Along the banks of Africa's longest river sits bustling bazaars that lie in the shadow of Ancient pyramids and temples. Located among the cliffs on the west bank of the Nile is the Valley of the Kings, home to the tombs of the pharaohs of the New Kingdom. The tombs were built here over a period of almost 500 years. There are 63 tombs in the valley, 26 of them carved for kings, and the others were carved for royal family members.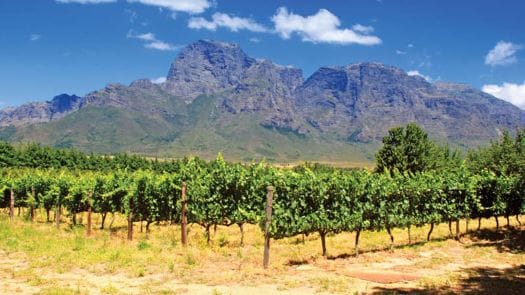 Vineyards of South Africa:
South Africa has some really great wine. Discover the beauty of the rolling green hills in the heart of the winelands region and take in the colourful mountains and vineyards that seem to go on for days. Don't forget to taste some of that delicious stuff while you're there!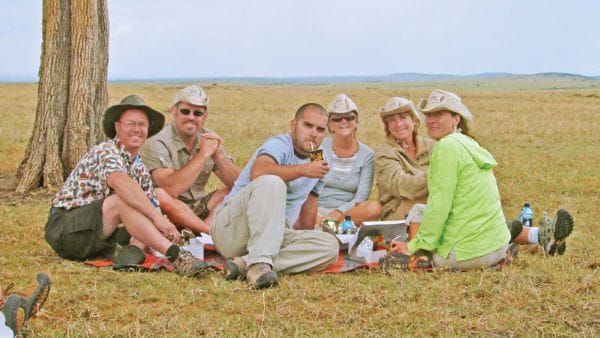 Enjoy a casual dress style and be sure to pack comfortable walking shoes. It is best to bring lightweight fabrics that may be worn in layers, which may be added or removed; it tends to be cool in the morning and warmer in the afternoon. Lightweight cottons are suggested for slacks and tee shirts, as well as hats and warm jacket or sweatshirt.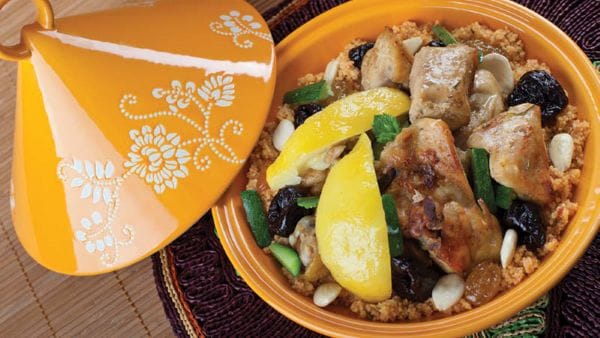 The cuisine of Africa is like no other and has influences from a variety of multicultural sources. You will find unique meats, colourful vegetables and tropical fruits. The rule of thumb here is -- if you can peel it, it is fine to eat.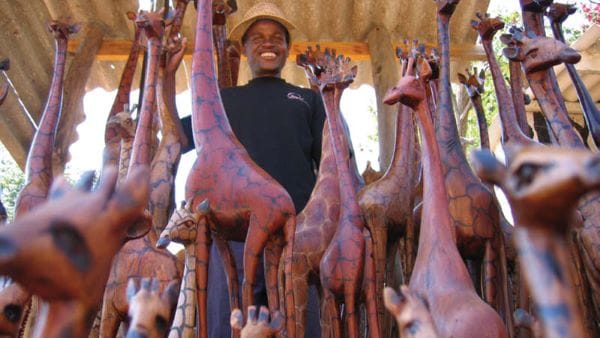 In this region, you'll find a plethora of cultural products like carvings of animals made of soap stone, ebony, or other woods; wooden masks, bowls, jewellery and chess sets; jewellery made of precious stones like diamonds and semi-precious stones such as malachite, tanzanite, lapis and topaz; native art paintings, murals and sculptures; safari clothing; and tie-dyed prints of animals.
Brochures that Feature Our Africa Tours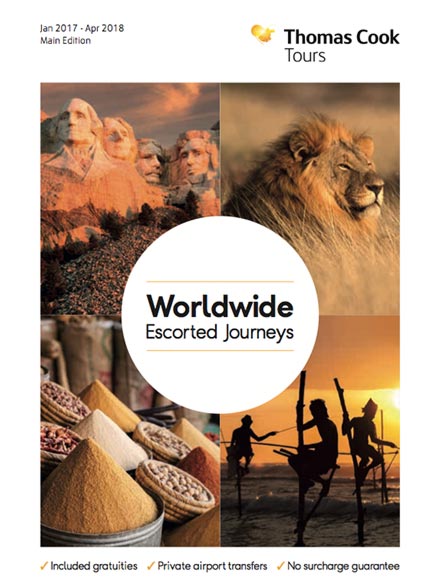 Main Edition Brochure 2017/18
Your next big adventure starts here. Dive into our complete collection of worldwide travel experiences. Find seven continents in a single stunning book.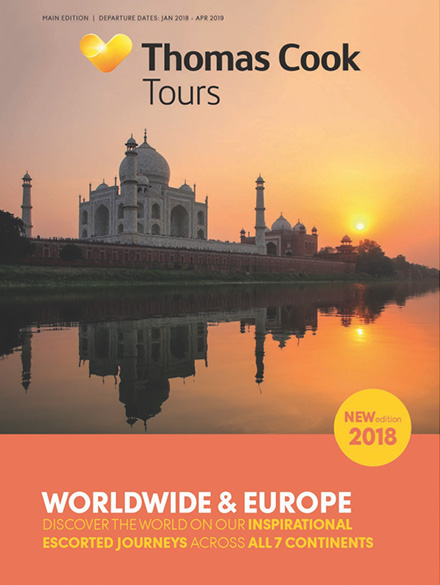 Main Edition Brochure 2018/19
Discover our most exciting collection of worldwide adventures, including our brand new tours and some fantastic savings for 2018/19.
South Africa
South Africa is all about discovery, revitalising your spirit and reinventing your thinking. Luxurious resorts, moving township visits, open-air safari game drives and vibrant cities like Cape Town; few destinations can offer such a myriad of enriching experiences. Already an up-and-coming destination, South Africa garnered tremendous worldwide recognition after successfully hosting the 2010 World Cup. Visitors from around the globe have spread the news of this beautiful nation. And now leisure travellers are moving it to the top of their wish-lists. You've made a wondrous choice.
Kenya
Located along the equator on the eastern coast of Africa, Kenya's motto of "Magical Kenya" implies something extra special and that's exactly what you get. Kenya offers a diverse topographical landscape that encompasses desert lands, savannahs, snowcapped mountains, lakes, valleys, volcanoes and white sandy beaches along its coast on the Indian Ocean with incredible activities suited to each. Although the capital city of Nairobi is as modern as they come, much of the culture of Kenya has remained timeless and unscathed by the fast past world of contemporary society. Being an African country one can't help but think safari and Kenya offers all kinds. From, wildlife and big game, eco and marine, cultural, bird and even golf you will surely find that the activity of eating becomes a culinary safari all its own. There is such an abundance of natural fresh produce and cultural diversity that make the cuisine of this nation an adventure all its own.
Egypt
The sands of the desert shift underfoot. The sun climbs high into the Egyptian sky. And the great Pyramids of Giza shimmer in the distance. There you stand in awe before the power and ambition of an inspiring civilization. In this legendary place, explore thousands of years of history while experiencing a thriving culture. Look to the past and keep an eye on the future – the great monuments reveal something different to each traveller. Discover the world of the ancient Egyptians as you visit one incomparable site after another.